i've decided to split up my tattoo post. so for now it will be one a week. i thought it'd be a fun little segment to do :]. I will post a picture and fill you in on the story behind them.

But first I am going to start a little theme for Saturday. Saturday will now be Signature Saturday . Meaning every Saturday I will talk about some of my favorite signature items. Todays signature item will be my signature perfume choices. I basically love love love perfume. I actually have three favorite and signature perfumes I wear. I try to stick to one for a while but I always end up mixing it up. Like i have my good luck perfume, my every day wear perfume and my evening going out perfume.
1) My favorite every day wear perfume is Fantasy by Britney Spears.I love how it smells exactly how it sounds. Its ridiculously lovely. It smell so sweet and i love it. I feel super girly when i wear it. I also adore the pink bottle with rhinestones. I love sparkly things and anything pink really.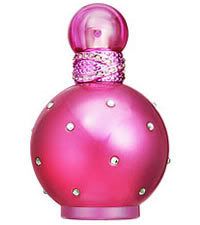 2) My evening perfume is definitely Chance by Chanel . I love anything Chanel. The perfume lasts for a while. I can wear it all night with out worrying that scent has faded to nothing. Lovely lovely.
3) For good luck i love to wear Daisy by Marc Jacobs . I always wear it when i need a boost of luck. I've worn it to most of my job interviews, first days of work and sometimes just for fun. I love how light and floral it is. So springy :]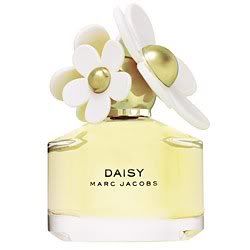 What are your favorite perfumes?
FInish this post off with one of my favorite tattoos. I believe this was my fourth tattoo but probably my favorite. I love birds. I absolutely do. I love the song Blackbird by the Beatles. This tattoo isn't after that song because its a sparrow but it makes me think of it. It represents freedom. I can relate to the Rilo Kiley lyrics, I am flawed if I'm not free This picture is from when I first got it 3 years ago so its not exactly looking like that anymore.